106 KHQ is looking for Northern Michigan's best Jack o' Lantern
Did you nail your carving this year? Prove it by sending in your design by clicking the link below.
You have until October 24th at midnight to submit, then we let all of Northern Michigan decide who's is the best!
First place wins a cool $300 cash prize
With 2nd and 3rd place walking away with $50 gift certificates to BC Pizza of TC, or Pipers Mighty Good Pizza of Harbor Springs
So, send in your designs now!
The 106 KHQ Pumpkin Carving Contest is brought to you by BC Pizza of Traverse City – Fall lunchtime at BC Pizza of Traverse City, Enjoy 20% off of lunch orders online, Weekdays 11 to 4pm. Promo Code Fall20!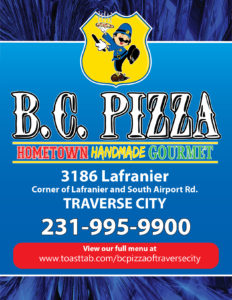 And by Piper's Mighty Good Pizza of Harbor Springs