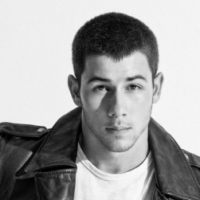 Early today Nick Jonas tweeted how pumped he was to be featured on his favorite Magazine! And to be even more proud, he added that he is the first person under 30 to be featured on the cover. But when the 26 year old Pop Star posted the pictures, it started to make fans turn their heads…invoking negativity!
The magazine, "Cigar Aficionado",  features a suave Nick Jonas holding a Cigar on the cover, and the other pictures he posted was him lighting one up and smoking it!
💨 @CigarAficMag pic.twitter.com/vAy3k2xPj7

— Nick Jonas (@nickjonas) September 9, 2019
When his followers couldn't take it anymore they began they're backlash! One notable tweet called it, "gross and irresponsible!"
gross and irresponsible as a singer and a human raised knowing the health risks but okay

— michelle (@michelle_lynn) September 9, 2019
While it is known smoking is hazardous for your health, one user tweeted they hope he's being thoughtful smoking around his wife, Priyanka Chopra who has Asthma!
https://twitter.com/Miss_Kadyan/status/1171294137007476737
However, it seems Nick isn't phased by all the backlash. And in the magazine he's quoted saying, "One of the things a lot of people say to me is: 'You're so young to like cigars,'" he told the magazine. "It's a narrative that I'm aware of, and actually something that I love being able to speak to… I think that cigars as a whole should be something that you share with friends, and there shouldn't be any barriers around who can enjoy them."
So even tho he's been on them awhile, was Nick Jonas going too far to showcase his love for Cigars?
Tags: