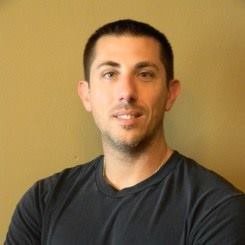 Born & Raised: Rogers City, MI.
Places I've lived: Michigan, Louisiana, and Iowa.
When I'm not working I am: Working out (you can catch me at Center City Gym every day from 9am-10am for my "lunch"). Buzzing around Northern Michigan on my motorcycle, fishing, and spending time with my wife and kiddos.
Favorite part about working for 106 KHQ: Having the opportunity to entertain people every day. I love making a fool out of myself to make someone else laugh!
Interesting fact about me: After high school graduation, I spent the summer sailing on the U.S.S. freighter George A. Sloan.
Find me on Facebook at: https://www.facebook.com/santini.mornings
Follow me on Twitter: https://twitter.com/AaronRadioGuy
Subscribe to my YouTube channel: https://www.youtube.com/user/santiniradio77
Add me on Snapchat: AaronOnAir