106 KHQ's 5th Annual Holiday Choir Competition!  
Proudly Presented by Bill Marsh Buick GMC

Our 4th Annual Holiday Choir Competition is now underway. This year, we'll again be awarding winners in two separate divisions, K-8 and 9-12!
– December 17th: Deadline for Submissions
– December 20th: Finalists announced, voting begins
– December 23rd: Voting Ends, Winner Announced live on the 106 KHQ Morning Show
– December 24th: The 106 KHQ Holiday Choir Concert featuring The Winning Choir
To submit your school classroom or choir, please send a .mp3 or .wav to fish@106khq.com and include the name of your school, name of your song, and the age and details about your choir.
Keep in mind that it must be a holiday song and that we prefer songs of 2 minutes or less.
Below are the official rules, we encourage you to reach through them thoroughly before making your submission.
Thanks for your interest in the 4th Annual 106 KHQ Holiday Choir Competition, and good luck to your school choir or classroom!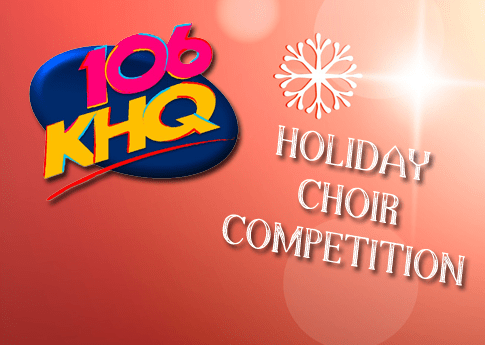 2020 K-8 Winning Choir
Roscommon Middle School – Little Drummer Boy

2020 High School Winning Choir
Elk Rapid Chamber Choir – Carol of the Bells