Hits 106 KHQ has got… a secret!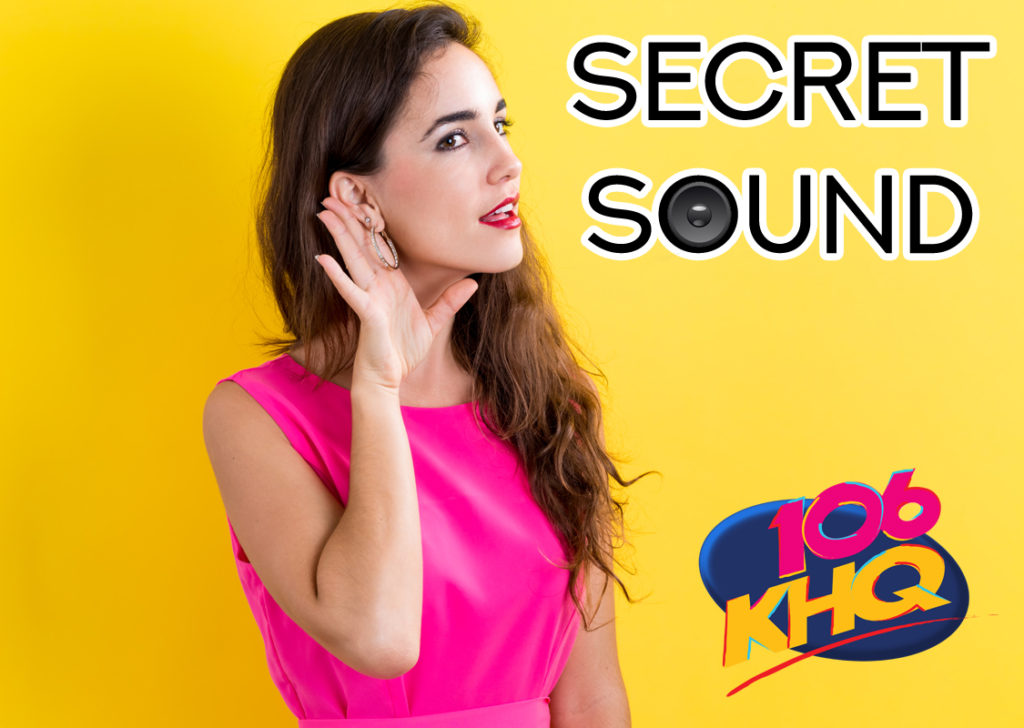 HITS 106 KHQ HAS YOUR CHANCE TO WIN FREE MONEY!
THE KHQ SECRET SOUND, LISTEN FOR THE SECRET SOUND TO PLAY EVERY HOUR, AND THEN EVERY WEEKDAY AT 7:10 AND 11:10AM, PLUS 3:10 AND 9:10PM. IT'S YOUR CHANCE TO WIN CASH!
CORRECTLY IDENTIFY THE SECRET SOUND AND WIN THE CURRENT KHQ CASH JACKPOT!
EVERY DAY THAT WE DON'T GET A CORRECT GUESS, WE'LL ADD $100 TO THE CASH JACKPOT FOR THE NEXT DAY!
WE'VE GOT THOUSAND OF DOLLARS TO GIVE AWAY, LISTEN FOR YOUR CHANCE TO WIN YOUR SHARE

THE KHQ SECRET SOUND! BROUGHT TO YOU BY TRAVERSE CITY EYE. BETTER VISION FOR A BETTER LIFE.