106 KHQ Morning Show with Rizzo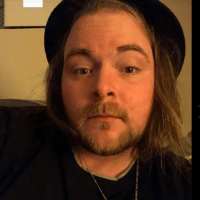 Did You Miss the show today? RIZZO ON DEMAND IS UP AND RUNNING!!!
Welcome Rizzo! He will help you get up and get out the door every morning from 6am-10am.
Rizzo has worked in Philly, NYC and most recently in Detroit at AMP Radio. He wanted to stay in MI a state he has called home since he arrived. Even though he is form downstate he loves it up here and used to vacation here frequently. Now a proud Up-Stater Rizzo will be out and about all over, active on Social Media and talking to you every morning!
If you have any questions please feel free to email him at rizzo@106khq.com or call him in the Morning.
Please reach out on the KHQ Facebook Page anytime!!!!
Things You May Not Know About Me:
I have been in the Oval Office 2 times
I was the youngest FT on air personality in NYC
He has siblings who range from age 16 to 30
He has NEVER had any other job except delivering pizza
Favorite Artist: Tie Ariana Grande and Nirvana (pretty eclectic)
Favorite Food: Cheesy but Cheesesteaks from Philly
Favorite Movie: Shawshank Redemption
Favorite Town other Than TC- Detroit
If I won the Lottery: I would NOT quit my job, just do it for free!!!