The resort, now formerly known as "Boyne Highlands", reached out to 106 KHQ because they wanted us to experience what they're calling a 'transformative journey'.
My girlfriend Haylee and I were invited to attend a cocktail reception last night where we got to learn first-hand how this transformation will happen, and what has already started. They had some incredible food to check out. Including some of the best Ramen I've ever had!
The first step, was a re-brand. As you've already read, they've fully embraced 'The Highlands' as their new name. I don't know about you, but living nearby two Boyne Resorts, when someone would say "We're going to Boyne", it was always followed up with "Which one?" Check out the new logo below.

Next, we were shown the incredible transformation of the rooms on the North Wing of the main lodge. When I say we were blown away when we walked into our room, I mean it. We're staying in what they're calling 'The Rowan'. It has a King sized bed in a separate bedroom, comes with a lounge area, full bath, even a dining area. Check out some of the photos I took last night.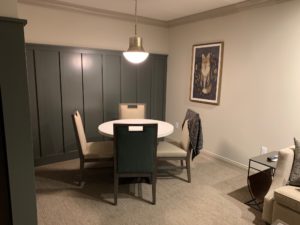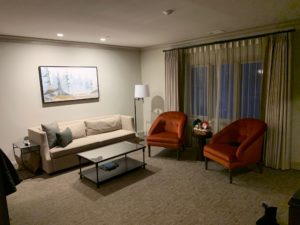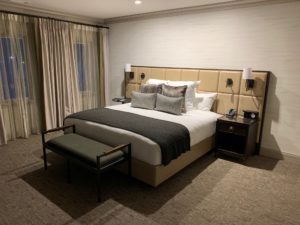 They also have rooms with two Queen-sized beds, smaller rooms with Kings, plus they took us on a short tour of the luxurious new honeymoon suites on the 4th floor, known as the Gleneagles. We can't wait to return tonight.
Lodging isn't the only thing that's getting an upgrade. They're planning on some incredible things over the next 10 years. Including a brand new restaurant that will be a fusion of Asian dishes, and a traditional steakhouse. A new cafe, the 19th tee restaurant, a gaming lounge, and even a speakeasy.
Plus a multi-level Spa and pool complex, along with a yoga hut.
So many more things to talk about, but I think that https://highlandsfuture.com can show you much more elegantly than I can put into words.
I can't wait to see what will happen to this place over the next ten years.
Thank you again so much to The Highlands at Harbor Springs for inviting us to join them as they unveil this journey.